As part of their 10th anniversary celebrations, BTS released "Take Two," a gift track for ARMYs and a promise to one day return for Chapter 2 as the seven.

Stream: "Take Two" – BTS
---
The song was a clear tribute to BTS's 10th anniversary, as well as a promise that one day they would return to being seven.
E.

Just around June every year, BTS fans, better known as ARMYs, prepare for the end of the Festa calendar.
Since June 13th is BTS' debut anniversary, a celebration called "Festa" is held for almost a month every year. With the band releasing solo songs in order and being on hiatus to fulfill military duties, ARMYs knew this year's Festa would be a little different. In South Korea, every male citizen is required to serve at least 18 months in the military. Fans knew that the annual commemorative performance called "The Master" was unlikely to take place. To everyone's surprise, when the calendar was announced, songs were scheduled to be released featuring all seven members, even though two of the members (Jin and J-Hope) are currently serving. It was done. Even before its release, the song had already topped Billboard's Hot Trends chart as of June 10, due to the real-time global music trend trending on social media.
No BTS release is complete without hidden meanings and Easter eggs.
According to the band, the title "Take Two" hints at the first and second chapters of their 10-year journey as artists. ]jacket artwork alonetake 2' was released, ARMYs quickly understood what it meant.
It features a purple background, which is the color of BTS.
The first letter T in the word "two" is shaped like the kanji "七" which means seven in Japanese, and the second letter "十" in the word "take" is the number ten. represents.
The "O" in "two" is written as "times" and is a kanji that means "return, return".
Before I even heard a single note, the song was clearly a gift for their 10th anniversary and a promise that one day they would return as a seven.
The song was produced by Suga, with RM and J-Hope participating in the songwriting, thus adding BTS' rap line to the song. Upbeat yet warm, the track opens with Jungkook and Jimin's vocals and begins with the starting line, "Would you like to stay?" The group has always been vocal about their commitment to their fans, as they have fulfilled their military duties and embarked on solo careers. When the voices of the distant members echo in the song, a pleasant nostalgia rushes over. Jin's vocals come in between the pre-chorus and bridge, while J-Hope has his own rap verse. The whole song flows with the harmony of all seven members.
oh i'm running around dumbfounded
we've walked a lot of roads
I think my chest pops.
(Translation: I feel like my heart is about to burst)
Can't you see take 2?
As ARMYs navigate the second chapter of BTS, there is a promise that ARMYs will be there for their fans, just as they are there for the band. This song is his one of the great examples of the positive reassurance the group has always given fans.
Yeah we never felt so right
when i put you by my side
Follow the road we walked together
(Translation: Along the road we walked together)
oh we are forever young
The chorus is taken from the song "Young Forever" released in 2016, where they talk about the final horror. As they achieved success, they had the restraint that one day it might all end. This song not only promises that the seven members will always be together, but it also contains wishes for the ARMYs who are waiting for their return. The light atmosphere of this song fills the ear not only with nostalgia, but also with solace and hope for the future.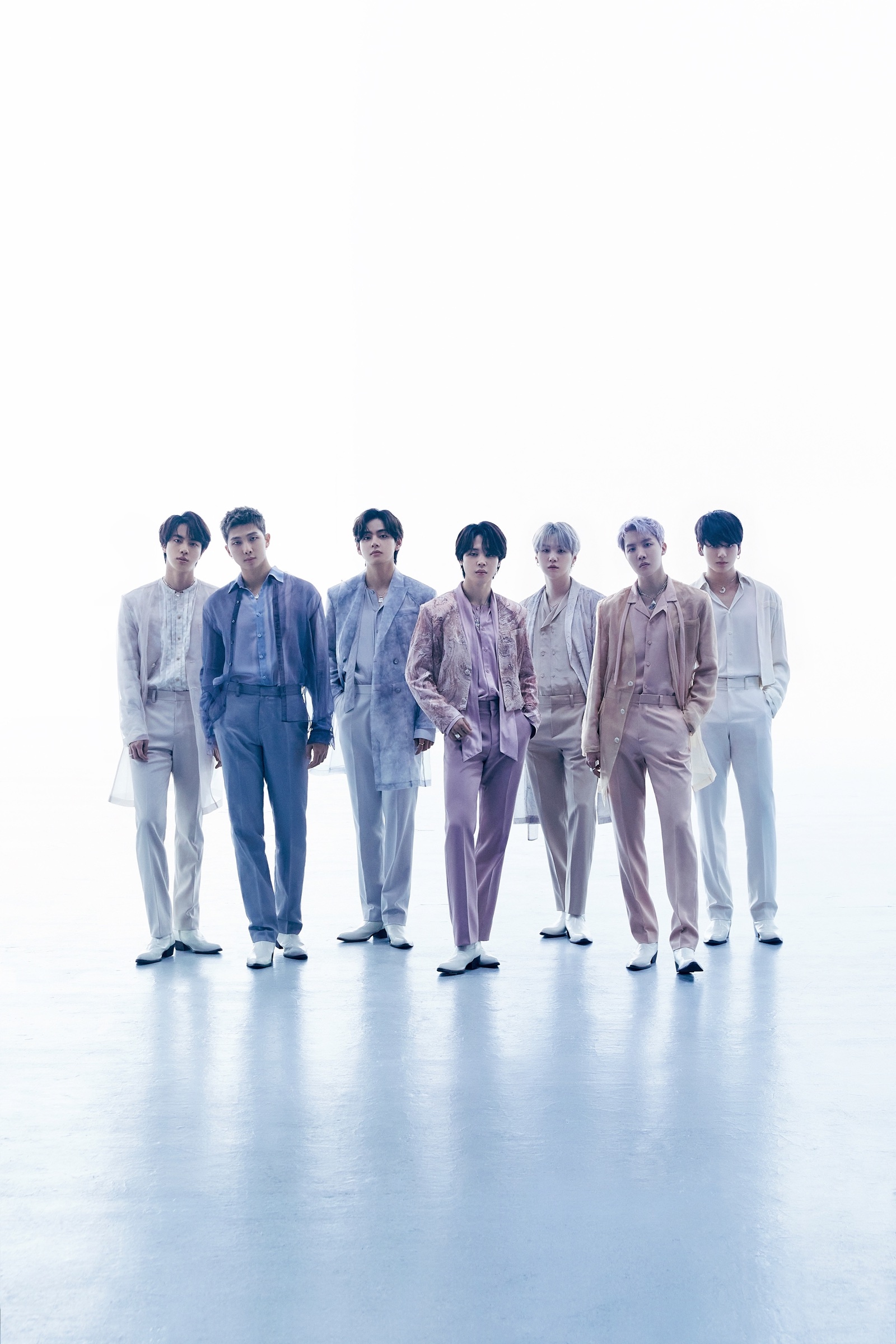 There is a word that the Septets always say. "APO BANGPO" derived from ARMY Forever + BTS Forever.
Around this time last year, they announced Chapter 2 and were screaming in a video announcing a short hiatus. And many, looking from the outside, thought that was the end. BTS and ARMY have always assured that this was just the beginning. It's a "take two" so to speak.
The group has made it their mission to ensure that the 10th anniversary celebration does not end without seven events. To coincide with the song's release, Big Hit Entertainment and the city of Seoul will dye the city purple in celebration of his decade-long career. Events are held monthly, including a festival held at Yeouido Park on June 17th. There will be booths, various activities, a fireworks show narrated by the youngest member, Jungkook, and an event hosted by the group's leader, RM. There is no doubt that BTS has a love for their fans that cannot be duplicated or faked. That no matter what, they will always be seven. And in any chapter of BTS' story, ARMYs never walk alone. BTS' Take Two can be heard on all his streaming platforms.
— —
:: Stream/Purchase "Take 2" here ::
Connect with :: BTS here ::
Stream: "Take Two" – BTS
— — — —
connect to BTS
Facebook, twitterInstagram
Discover new music with Atwood Magazine
  ©ビッグヒットミュージック
:: Stream BTS ::
---