Up-and-coming soul singer Devon Gilphilian has announced dates for his performances. Love you tour anyway.
The upcoming trek will support the Nashville-based artist's second album. I love you anywaywas released in April.
Gilphilian's headliner tour begins August 19 in Madison, Wisconsin. From there, Gilphilian would go on to perform in various cities in the United States and Canada, including Chicago, Toronto, New York, Philadelphia, Los Angeles, and Phoenix.
His tour destinations include festival shows such as the Iron Blossom Music Festival in Richmond, Virginia. Menfo Music Festival in Memphis, Tennessee. Austin City Boundaries, Austin, Texas.
The tour concludes on October 19th at Meow Wolf in Santa Fe, New Mexico.
Advance tickets are available now using the code "LOVEYOU". Tickets will go on general sale from Friday, June 9th.
I love you anyway was released on April 7 by Fantasy Records. The album features her latest single, "All I Really Wanna Do," which peaked at #6 on Billboard's Adult Alternative Airplay chart for the week of May 27.
"This song is about the chances of love you have, finding someone and thinking, 'Wow, this person accepts me for being weird.' See where this goes." Let's go," Gilphilian explained to Rated R&B in an interview about his new album.
In the same week, Gilphilian released "All I Really Wanna Do (Sunrise Mix)," a simple arrangement of the lovey-dovey song.
"This is the version I want you to wake up in the morning and hear next to your boo. I tried to bring a sense of lightness, hope and anticipation," Gilphilian explained in an Instagram caption.
See Gilphilian's tour dates below.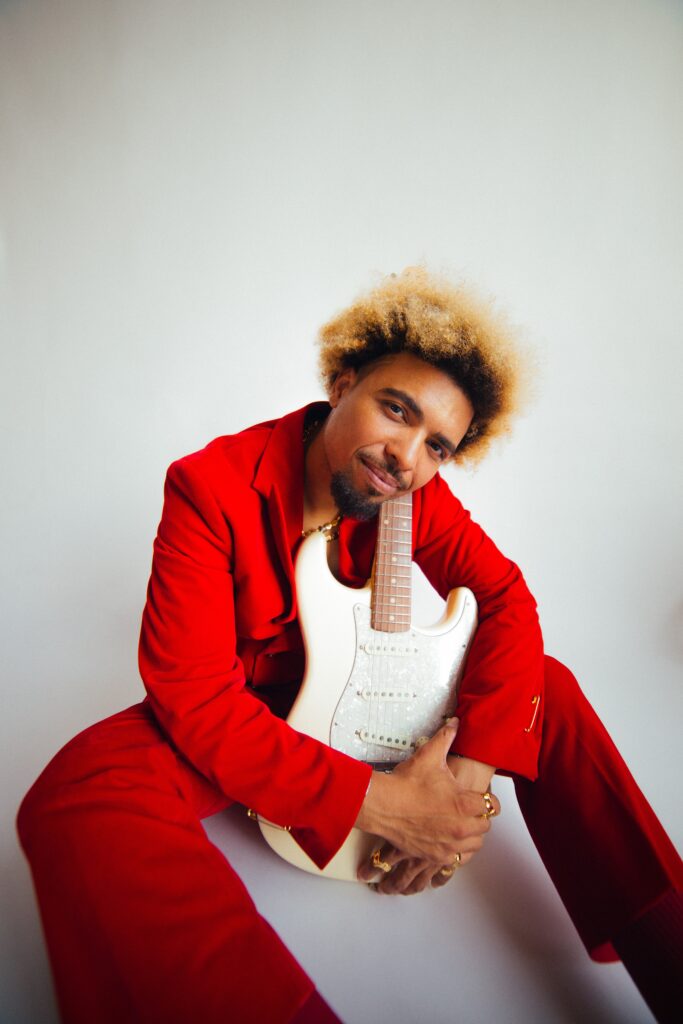 Devon Gilphilian's anyway love you tour date
August 19 – Madison, Wisconsin @ High Noon Saloon
August 20 – St. Paul, Minnesota @ Turf Club
August 26-27 – Richmond, Virginia @ Iron Blossom Music Festival
September 3 – Portsmouth, NH @ Prescott Parks Arts Festival
September 7-9 – Park City, Utah @ Park City Song Summit
September 15 – Shelburne, Vermont @ Shelburne Museum * Supports Grace Potter
September 16 – Shelburne, Vermont @ Shelburne Museum
September 18 – Columbus, Ohio @ The Basement
September 20 – Chicago, IL @ Lincoln Hall
September 21 – Pittsburgh, Pennsylvania @ Thunderbird
September 22 – Ann Arbor, Michigan @ Ark
September 23 – Toronto, Ontario @ The Drake, Underground
September 25 – New York, NY @ Racket
September 27 – Cambridge, MA @ The Sinclair
Sept. 28 – Philadelphia, Pennsylvania @ Brooklyn Bowl
September 29 – Ocean City, Maryland @ Ocean's Calling Festival
September 29-October 1 – Memphis, Tennessee @ Menfo Music Festival
September 30 – Columbia, Missouri @ Treeline Music Fest
October 6-8 – Austin, Texas @ Austin City Limits Music Festival
October 13-15 – Austin, Texas @ Austin City Limits Music Festival
October 16 – Denver, Colorado @ Beyond Cervantes
October 18 – Boise, Idaho @ 9th St. Parallel
October 19 – Portland, Oregon @ Polaris Hall
October 21 – Seattle, WA @ Tractor Tavern
October 24 – Healdsburg, CA @ Little Saint
October 25 – San Francisco, CA @ Cafe du Nord
October 27 – Los Angeles, CA @ Troubadours
October 28 – Phoenix, Arizona @ Valley Bar
October 29 – Santa Fe, New Mexico @ Meow Wolf
Get your tickets at devongilfillian.com.