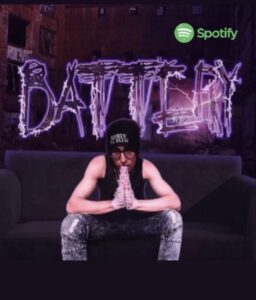 Tylor Bowman, a music enthusiast, had an insatiable thirst for discovering the freshest tracks on Limewire from a very young age. His passion for music led him to start creating his own tunes at the tender age of 13. However, his journey was filled with challenges. At 16, Tylor's home was burned to the ground, and he lost all of his written songs, recording equipment, and personal belongings. This incident forced him into a life of partying and shady deals.
Despite the hardships, Tylor, now known as Robin Da Plug, persevered and at 22, he dropped his first track under a local label, which was made available on all streaming platforms. He subsequently began performing at various venues and bars, building a loyal fan base. However, at 24, Robin left the label he was signed to as he believed that his fans deserved more consistent content. He felt that the only way to achieve this was to take matters into his own hands. Consequently, all his previously released music was removed from all platforms, and he started from scratch.
Robin began recording his music independently at 25 and releasing it himself. He has been consistent with new releases and has gained significant recognition for his hard work and dedication. His story is one of resilience and determination, serving as an inspiration to aspiring artists who face similar challenges.
To keep up with Robin Da Plug follow his socials linked below:
Facebook: https://www.facebook.com/Davidson.DaVinci199?mibextid
Instagram: https://instagram.com/robin_da_plug?igshid=MzRlODBiNWFlZA==
Spotify: https://open.spotify.com/artist/2BNM89WVKvLtYjVGpfIPcE?si=LKejP8gvQOGy-fZwZls0Wg
YouTube:
https://youtube.com/channel/UC5uoIQeupkvIH0iJbvZnwKA?si=Mg50V-GRIFgSEkjv